Brisbane Airshow 2021 | New Date 02-03 July 2022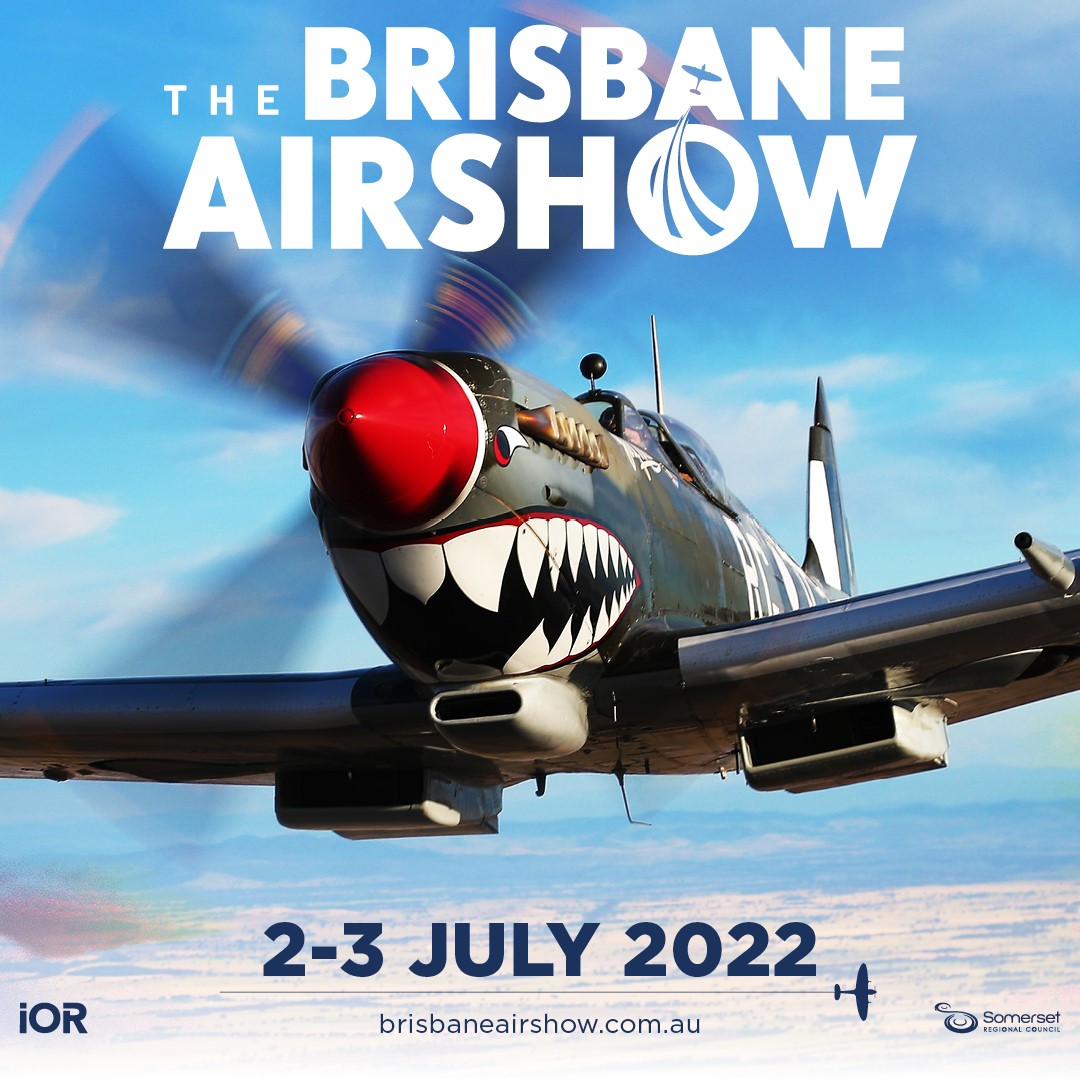 The Brisbane Airshow has been Postponed until 02 - 03 July 2022
Due to the June COVID-19 Lockdowns in QLD the unfortunate decision has been made to postpone the Brisbane Airshow until the

2nd and 3rd July 2022

. Flight Store will still be in attendance, with our stocked pilot shop marquee featuring demo equipment from all our leading brands. We'll also be running show specials for all the determined pilots and punters that make the trip out to Watts Bridge Memorial Airfield to see us.
Thank you for your continued patience and support.
Come find the Flight Store Exhibition Marquee at the 2022 Brisbane Airshow.
The Brisbane Airshow has one of the worlds most stunning backdrops. Set in the Brisbane Valley, 60 minute's drive from Queenslands Capitol City, Brisbane. Dedicated to the men and women who have served in our armed forces. The show includes Airforce, Warbirds, World War II Fighters, Jets, Helicopters, Aerobatics, Skydiving, Military Vehicles, Hot Rods, Classic Cars, Aviation Expo, Somerset Business Expo, Live Music, Gourmet Food, Amusement Park and lots more.
We will have products on display and for purchase including
Headsets, Radios, Pilot Watches, Portable GPS, Cockpit Mounts, Books, Sunglasses, Lubricants and other amazing flight gear that makes us the No.1 Pilot Shop in Australia.
GARMIN
FLYBOYS
ASA
RAM MOUNTS
NFLIGHTCAM
MYGOFLIGHT
AVMAP
SERENGETI
JOIN US FOR A WEEKEND OF HIGH-OCTANE AVIATION EXCITEMENT
GATES OPEN 08:00 DAILY
DRIVING DIRECTIONS
The Brisbane Airshow is held at Watts Bridge Memorial Airfield, located in South East Queensland, Australia approximately 10km from the township of Esk, an easy 1 to 1½ hours drive from the state's capital city Brisbane.
From the South and West of Brisbane take the Brisbane Valley Highway past Wivenhoe Dam to Esk.
From the North Side and the Sunshine Coast take the D'Aguilar Highway past Kilcoy, the take the Brisbane Valley Highway to Toogoolawah.
GPS ADDRESS
801 Cressbrook Caboombah Road Cressbrook