AvMap EKP V + Cockpit Docking Station STD or OEM + Ultra EFIS Kit

INCLUDES:

1 x EKP V Multi Function Display
1 x Cockpit Docking Station STD or OEM
1 x Ultra EFIS

Have everything under control including your engine with a light and affordable solution ! The perfect solution for ultralight aircraft including autogyros. The system can be connected with third party instruments and accessories:

Collision avoidance systems

Autopilots

Video cameras

Weather receivers*
* Function Available in North America only
Avmap EKP V Multi Function Display
Panel-mounted and portable at the same time!
Even when cockpit-installed, it is always possible to remove the EKP V from the plane to use it with the internal rechargeable battery for updates, flight planning or training school debriefing.
Light and Compact
A brilliant 7" display, with removable battery and built-in GPS receiver, with a weight of just 14.1 Oz, covering an area of only 4.3" x 6.8" and only 0,8" thick!
Horizontal or Vertical? Fully Customizable!
You can choose the Horizontal or Vertical orientation and you can change the layout choosing what to see and where to display it. You can set different aircraft profiles and even configure the F1 hard key.
Advanced Navigation Technology
A comprehensive software, the result of 30 years of Moving Map and Navigation Technology Know-How. Navigation, Electronic Flight Bag, Primary Flight Display: all you need in a single device, developed with safety in mind.
AvMap Software provides advanced planning function, great situational awareness, and useful shortcuts in case of emergency.
Much more than a Moving Map: A True Multifunctional Display!

Through the Cockpit Docking Station, the EKP V can connect to: AvMap A2 ADAHRS, autopilot, weather receiver, CAS, video camera and other instrument, to create a complete flight information system.
Get Airspeed, Altitude, Attitude and Heading on the EKP V's 7" display
When connected to the A2 ADAHRS module, the EKP V turns into a full-featured Primary Flight Display providing:
Airspeed and Altitude from Pitot-static system
Attitude, side slip and heading information
Integration of TAWS into the PFD with AGL Altitude indication
Wind indicator with wind components
Clear HSI display linked with EKP V flight planning function
Customizable data fields
PFD settings: Altimeter reference, Heading reference, Aircraft
Specific V-speed reference value.
Advanced Planning
AvMap Software provides advanced planning functions, the result of 30 years of Moving Map and Navigation Technology Know-How.
Maps Customization
AvMap maps are made of vector objects, thus it is possible to customize them, selecting which objects to display at every map scale.You can also build three custom map views choosing to highlight different data in each one, and then switch from one view to another with a click of the Cycle button.
You can even import to EKP V your own raster charts!
Situational Awareness & Safety
Navigation, Electronic Flight Bag, Primary Flight Display: all you need in a single device, developed with safety in mind. You can display on the map the HSI or the flight plan vertical profile, while the TAWS colors and the Airspace warning help you stay in cotnrol of the situation.
In case of emergency you can quickly search for the nearest airport and open the geotagged airport diagram and approach plate, and watch the plane icon move on it.
Connection to External Instruments
EKP V is much more than a moving map: A true multi-functional display!
Through the smart Cockpit Docking Station, EKP V can connect to: AvMap A2 ADAHRS, autopilot, weather receiver, CAS, video camera and other instruments.
Content Management
With the AvMap Suite, you can manage with ease your EKP V contents: import and export your saved Tracks, Waypoints and Flight Plans. You can import flight plans from these popular flight planning services: RocketRoute, iFlightPlanner and Google Earth.
Hardware

Dimensions: 10.9cm x 17.3cm x 2cm
Weight: 400g
Display: 7" (16:9) LCD TFT, 64k colors
Display Resolution: 800 x 480 pixels
Display Brightness: 600 cd/m2
Automatic Brightness Control
Built-in high sensitivity GPS receiver with WAAS position accuracy
Micro SD preloaded with software and maps
Power Supply: External 10/35 V DC with cable adapter
Battery: Lithium-Ion / Removable / Rechargeable
Consumption: Max 10 Watt
Speaker
USB OTG Master / Slave
Temperature range: -20+60° operative / -30°80° storage
Cockpit Installation: Optional Cockpit Cradle Kit or Cockpit Docking Station
Software

Horizontal / Vertical view
Night Vision
Smart Menu
(cursor, Airports, VOR, NDB, Intersection, Address, POI, User Point, LAT LON)
Nearest Airport Quick Search
Set Street Address as Destination
Electronic Flight Bag: Airport info, diagram and approach plate
Full Flight Planning Capability: up to 15 flight plans of up to 100 legs each
Flight Plan Page with Vertical Profile
Vertical Profile on Map
Airspace Alarm and Flight Plan Airspaces Check
Full or split HSI / RMI screen with data fields
Full simulator functions
Fully customizable display: Choose what to see and where!
Editable checklists to prepare your aircraft for the flight
Customizable profiles for each aircraft with different TAWS settings, map configurations etc.
SAR: Search and Rescue Patterns
Import and export flight plans, waypoints and routes from Navigator to PC
Compatible with the most popular flight planning services: Import flight plans from Rocket Route, iFlightplanner and Google Earth
Free Software Updates
Extensions available through Cockpit Docking Station

EFIS: when connected to optional A2 ADAHRS module
Traffic: when connected to optional Collision Avoidance Systems receiver
Video: when connected to optional video camera
Weather info: when connected to optional weather receiver such as XM WX Wxworx (Function Not Available in Australia)
Maps

Jeppesen Database
Street Database by HERE
Airport diagrams
Approach plates
FAA VFR charts ( North America only)
Selective display: Select which data to display at every map scale
Map cycles builder: Create 3 customized map views choosing objects to be shown
Import your own charts through the AvMap Suite
Ultra EFIS
Save space, weight and money!
Only 9.5cm x
9.5cm
weighing
230g
9 Instruments in 1

1. Altimeter
2. Airspeed Indicator
3. Artificial Horizon
4. Directional Gyro/HSI
5. Side Slip Indicator
6. Vertical Speed Indicator
7. Automatic Direction Finder with GPS
8. G-Meter
9. Magnetic Compass
Designed for light-sport, ultralight and experimental aircraft
Ultra compact: only 2.49" of installing depth, and only 9.5cm x
9.5cm of external frame
Ultra bright: 3.5" ultra bright LCD display with 500 cd/m2 brightness
Ultra powerful, packed with everything you need
3.5" ultra bright LCD
3-axis magnetic field sensor
Pitot and Static air data sensors
UAV motion processor and sensor fusion software
Preloaded with Jeppesen database (APT, VOR, NDB)
AvMap Ultra EFIS connects to the aircraft Pitot – Static system
When connected to the Pitot-Static, Ultra provides Air Data and advanced performance!
PFD and HSI pages
The AvMap Ultra can display on the 3.5" LCD two different pages: PFD and HSI. Change Page by using the rotor knob.
Your Navigation back-up!
The AvMap Ultra also provides navigation back-up: in the HSI screen you can select from the preloaded Jeppesen Database an Airport, a VOR station or NDB transmitter as your navigation point. The Ultra EFIS contains an internal world magnetic model that allows it to calculate the local magnetic deviation and dip. The Ultra EFIS can calculate current position and ground speed even in the absence of GPS.
Technical specifications:

• Dimensions: 95 x 95 x 63.3 mm (3.74" x 3.74" x 2.49")
• Diameter: 77.5 mm (3.05"); Installing diameter: 79.5 mm (3.125")
• Weight: 230 g (8.1 oz)
• Display: 3.5"; 320 x 240 pixels, brightness 500 cd/m2
• Operational Temperature: -20 °C to + 70 °C / -4 °F to +158 °F
• 3-axis gyros, accelerometers and magnetometers
• Acceleration range (3 axis): +/- 8 g
• Rotation Range: +/- 1600 deg/s
• Air data sensors: range 10 to 215 kts, -1000 to 40000 ft
• UAV Navigation® Motion processor
• Micro SD slot (for data logging)
• 1.5 m (59") free wires power supply cable (10/35 VDC)
• 3 serial ports RS-232
• Consumption @ 12 V DC: 100 mA nominal
Included accessories:

• GPS receiver U-Blox NEO 6Q with 1.5 m (59") cable
• MicroSD Card
• Mounting KIT (Cutting template, 4x metal washers and 4x screws)
• 1x 1A fuse holder
• Microfiber cleaner cloth
Software Capabilities:

• Advanced data fusion capability
• Airspeed and Altitude from pitot-static system
• Attitude (roll, pitch and heading) and side slip
• Wind indicator
• Clear HSI with Course Deviation Indicator (CDI)
• Altimeter reference, Heading reference, Aircraft specific V-speed reference values
• Preloaded with Jeppesen Database (APT, VOR, NDB) for navigation back-up
• Exceptional navigation capability in case of loss of GPS signal
• Load factor (G-meter)
AvMap EKP V - Cockpit Docking Station
The Hub of Your Integrated Avionics System
The EKP V Cockpit Docking Station allows the installation of AvMap EKP V Aeronautical Navigator into the cockpit panel, and enables the unit to interface to multiple external devices at the same time.
The Cockpit Docking Station includes 4 USB ports, 2 serial ports, Audio video input (NTSC and PAL) , Audio output. The external GPS antenna is included in the box.
Multiple Simultaneous Connections
The Docking Station transforms the EKP V large 7" LCD into a true multifunctional display and flight information system. Create your AvMap Avionics System connecting instruments and accessories to EKP V:
GPS receiver

ADAHRS

Autopilot

Traffic Receiver

Video Cameras or enhanced vision systems

Weather receiver

Other instruments

Safe connections
When docked, the EKP V is powered/charged by the aircraft electrical system through a socket vibration proof for power supply AVG 16. One of the USB ports is powered by the EKP V internal battery to ensure functionality even in case of aircraft electrical power failure.
EKP V COCKPIT DOCKING STATION offers Two Mounting Solutions:
The two models are the same size - 164.4 x 106.8 mm cut in the panel is required - external frame measures 172 x 110 mm.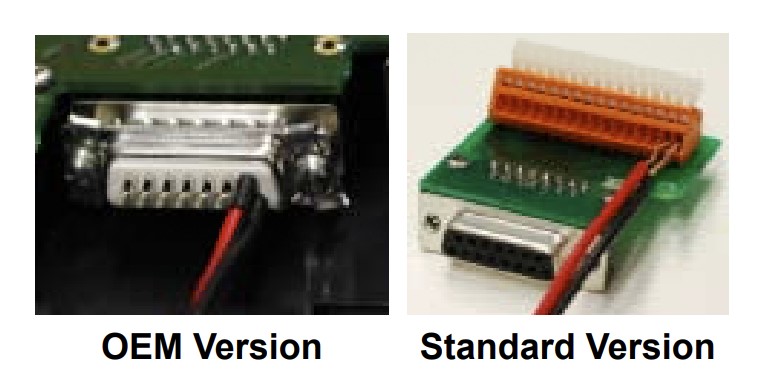 1. Cockpit Docking Station Standard featuring 4 USB connection, 2 serial connections, audio input and output, video input.
The Standard Version connects bare wires via a sping loaded clamp board for easy installation without the need for soldering
2. Cockpit Docking Station OEM featuring 4 USB connection, 2 serial connections, audio input and output, video input.
The OEM Version connects via a DB-15 pin D-Sub connector that requires soldering bare wires onto the D-Sub plug connector.
(P1MK3906AM-KIT)
| | |
| --- | --- |
| SKU | P1MK3906AM-KIT |
| Brand | Avmap |
| Shipping Weight | 3.5000kg |
| Unit Of Measure | ea |
Be The First To Review This Product!
Help other Flight Store Pty Ltd users shop smarter by writing reviews for products you have purchased.
---
Others Also Bought
---
More From This Category